Dear students and families,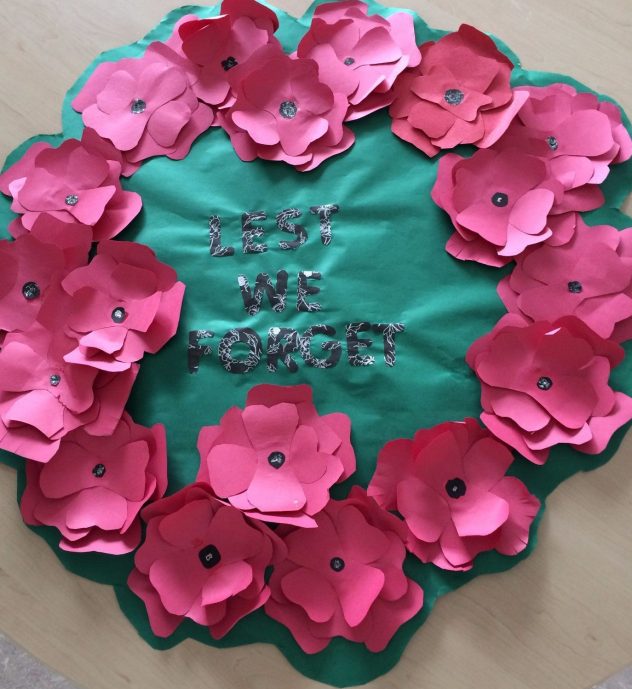 A big congratulations class for your excellent manners at our Remembrance Day Service.  The class wreath you put together was terrific!
As we head into another short week, I hope everyone was able to enjoy a great long weekend.
3-Way Conferences
3-way conferences are November 23 and 24.  Thank you to those of you who have booked a conference already.
Please refer to the October 30 post on information about booking 3-way conferences if you have not already done so.
Three-way conferences are an important part of making this school year great for every student.
V.I.P. of the Week Project
All but 1 student submitted their "Me, Myself & I" autobiographies.  Well done, class!  I look forward to seeing the last one complete very soon.
We now focus our writing work on the biography of a hero (family member or famous person student looks up to).
The biography project is more of a representation project that highlights "snapshots" of the hero's achievements in poster format.
The original project timelines stand for students who are interviewing a hero.  Mrs. Basky has already taught us a lesson on how to cite an interview source and we look forward to learning how to cite books on our next library visit next Monday.
Students who are using a book reference have an extended period to complete this project because all print materials have not yet arrived.
V.I.P.'s may decorate their bulletin board the Friday before their week or Monday of their week.  V.I.P. decorations come down the last day of the V.I.P. week so the next V.I.P. can begin decorating.
Required elements include, but are not limited to:
1.  "Me, Myself and I" autobiography published copy
2.  Hero Biography
3. Superstar poster – may complete at home with family help or at school in spare time (please ask for it 1-2 weeks before your week).
Here is the V.I.P. schedule so far:  V.I.P. of the Week Nov. 14 We will do our best to fill in the rest of students over this week.
Spelling
We return to a new lesson this week.  We work on lesson 4 on Tuesday and Wednesday with the spelling tests and assignments due on Thursday.
Here are this week's spelling lists:
Here's a look at week 12 . . .
Monday
No school – Remembrance Day statutory holiday
Tuesday
grade 6 parent signed math quiz due back to Ms B.
Grade 5 and 6 unit 1 math booklets that were handed in to me go home for keeps today.  Look for the words "Home, Ms B. and a date stamp" on the cover – the universal signal that they go home to stay.  A handful of grade 6 students did not return their unit 1 math booklets to school.  Please get them back so I can give them a quick check before they go home forever.
grade 5 unit 1 math quizzes go home for parent signature today.
band sectionals P1 a.m. – trombones, baritone, tuba first; trumpets second
class Louis Riel art video filmed in the p.m. – opportunity to finish art in the a.m. (in preparation for Thursday's Louis Riel day activities)
Wednesday
biography rough draft due today – students with interviews (cite source on back of rough copy)
grade 5 parent signed math quiz due back to Ms B.
phys. ed. a.m.
band a.m.
grade 6 math place value <1 quiz a.m.
Thursday
Louis Riel Day
band a.m.
Ms B. away at technology professional development p.m.; Ms Taman here
Donny Parenteau grade 4-6 assembly period 5 (presentation staircase)
Friday
phys. ed. a.m.
writers' workshop p.m.
published copy of biography due by end of day today (those doing interviews)
What are your favourite activities at school this week?

November 14 week at a peek