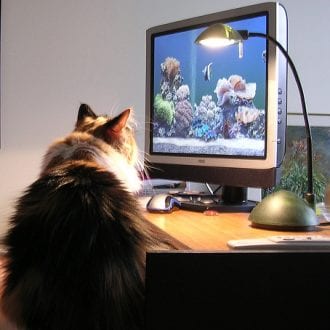 ~Sage~
via
Compfight
 Good morning class!
Today we are going to learn a little more about coding.
"Code" is a language that computers understand.
When we code, we tell the computer what to do.
We will learn to block code.
We will use Ozobot Evo to test our code.
Watch this video for a preview:

You need these supplies for today:
1 computer for every student (turn on and log in right away)
1 Ozobot EVO for each group of 2
1 grid paper for each group of 2
Please follow the steps below:
Trade desks so you and your partner sit together.
Turn on both your computers and log in.  You and your partner will share an Ozobot today.  The type of Ozobots we use are EVO.
Please keep your computers on your desks.
Be sure to open the Chrome browser.  These activities usually do not work on other browsers.
Type this address in the URL or click on the link:  https://ozoblockly.com
Scroll down and click on "Games."  The games we play today will introduce you to creating a program, making it run and testing it with an Ozobot!
Click on "Shape Tracer" and work through all 10 levels.  You may do them in any order and you do not have to sign in.
If you get through all 10 levels, work through the levels of "Shape Tracer 2."
Before you get your Ozobot, we will have a lesson together so you can see how to calibrate your Ozobot.
Please raise your hand if you need help.
When it's time to go, remember to:
Close any open windows on your computer.
Sign out and shut down your computer.  You know it is shut down when all the lights go out.
Close the cover on the laptop and carry it to the cart.  Give the computer to a grade 8 student or Ms B. at the cart.
Collect the student computer cards and hand in to Ms B.
Have fun!   🙂 Ms B.

January 29 Computer Assignment