Dear students and families,
Students have been enjoying changing up our body break routines with "Move to Grow" breaks throughout the day.  See the video below for some of this week's fun!

Students really showed their mathematical thinking this week with our fraction and "divide by 2" work.  Strategies like "multiplying up" by 2's, chunking and using our classroom number lines were used.  Keep up the great work everyone!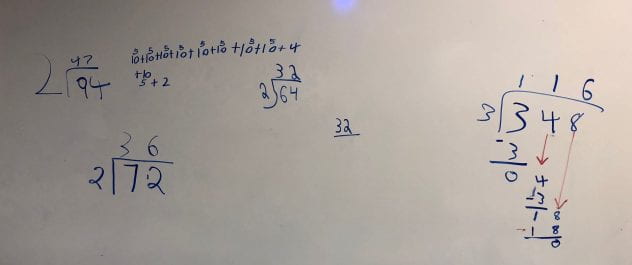 Spelling this Week
This week's spelling assignments are due Thursday with tests on Thursday also.  This week the buff and white groups will have a review lesson.  Here is a preview for those of you who like to prepare early!  
Here's a Look at Week 32 . . .
Monday
D4 math facts (no timer, use your strategies)
phys. ed. p.m.
"Music Monday" assembly 1:00 p.m.
Tuesday
grade 4 ÷1 whiz quiz

/3-D5
arts ed. a.m.
computers a.m.
phys. ed. p.m.
Wednesday
Thursday
D6

/3-D7 math facts
library exchange
spelling assignments due; spelling tests
marble rewards p.m.?
Friday
D7

/3-D8 math facts
arts ed. p.m.
What are you looking forward to this week at school?